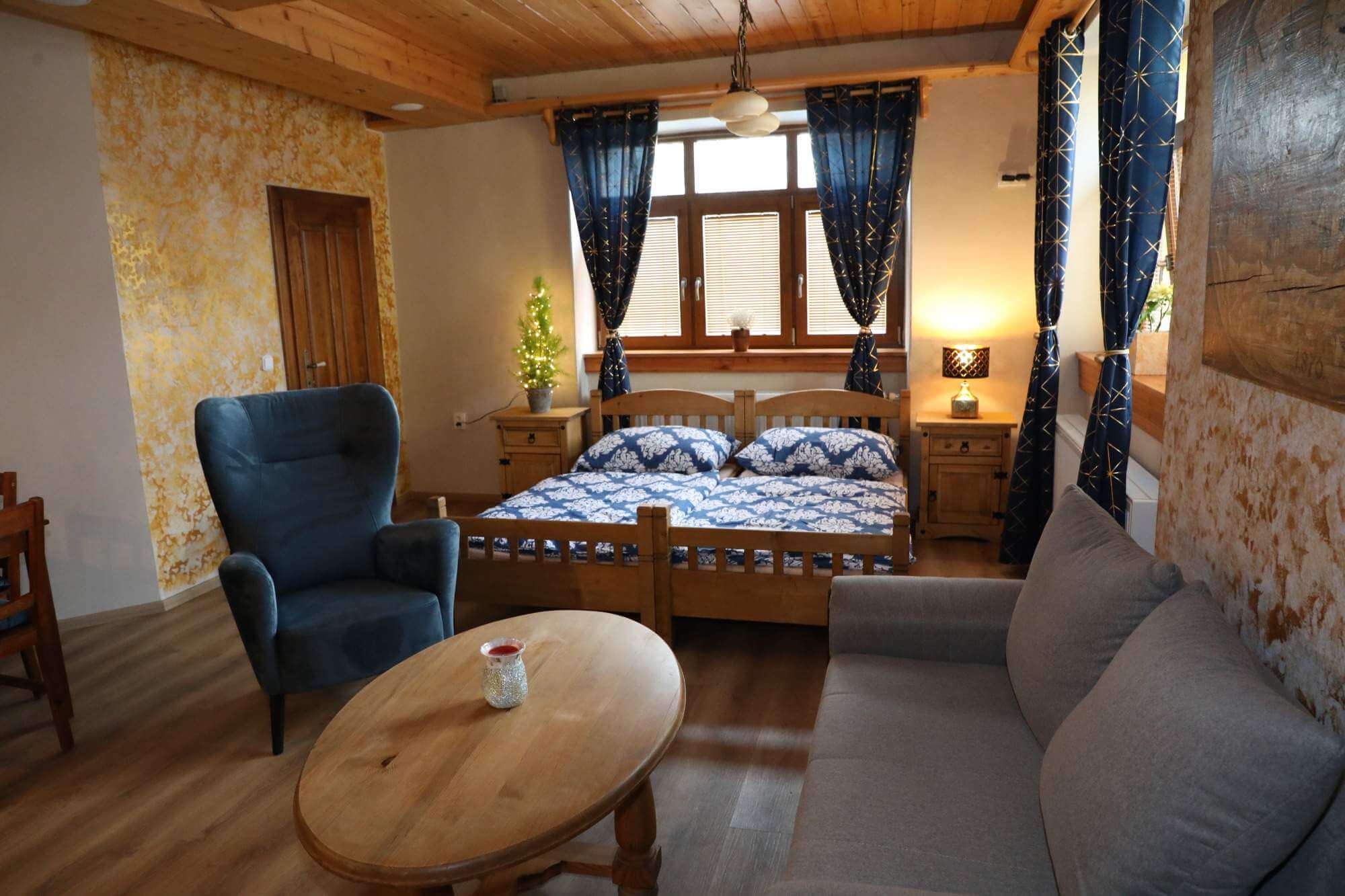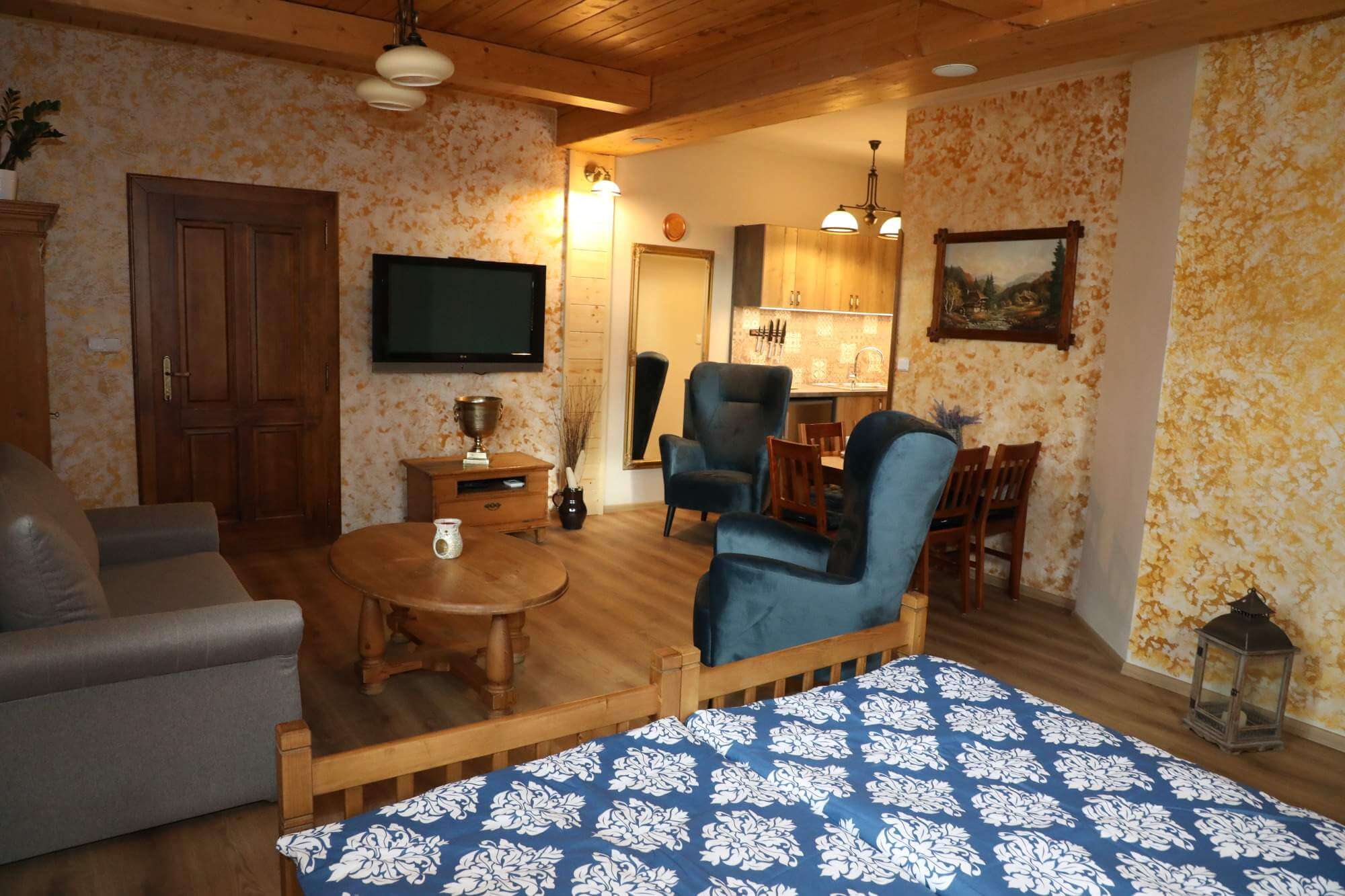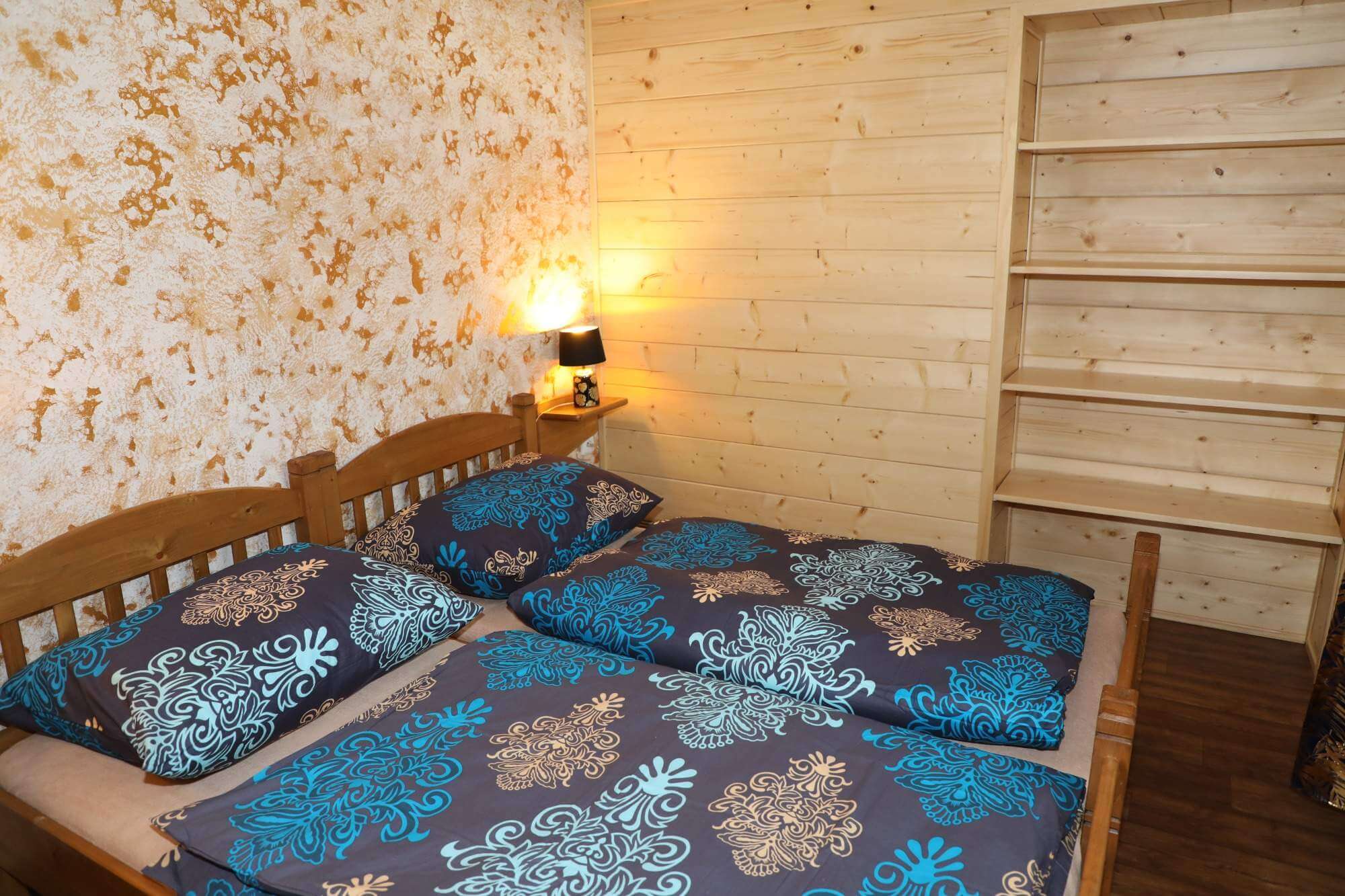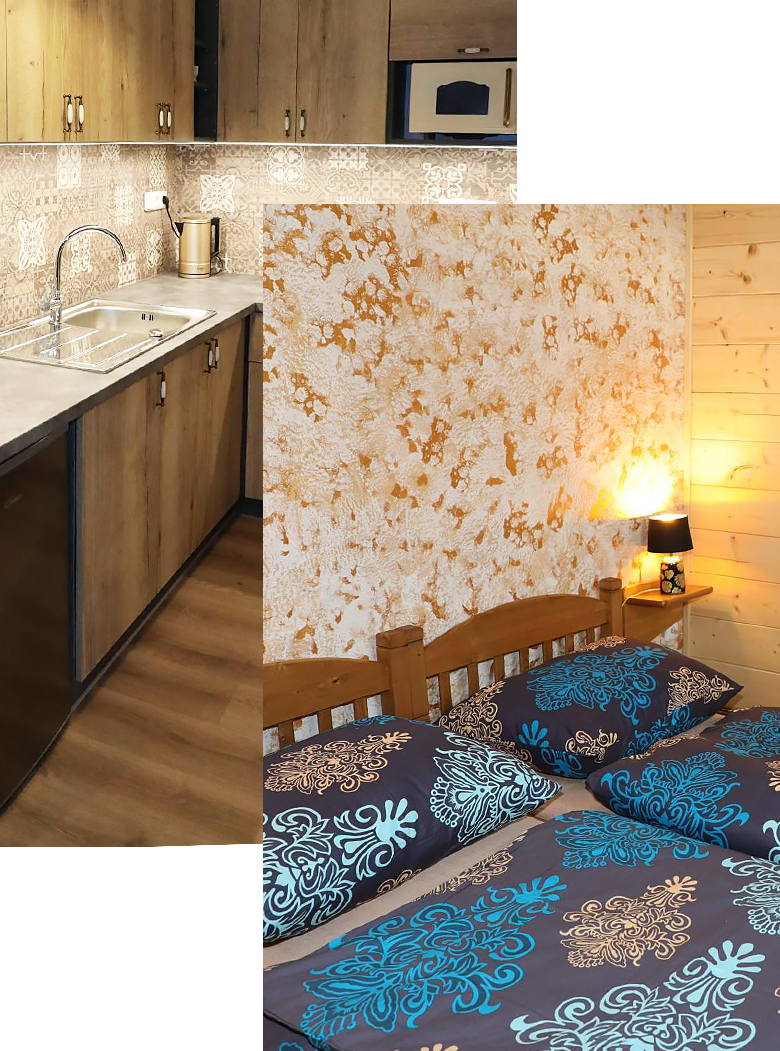 Accommodation
under a linden tree
---
We invite you to our newly built apartment "Ubytování pod lípou / Accommodation under a linden tree", which is located in a quiet part of town Dobruska - Pulice. If you want to be accommodated in a cozy and tastefully furnished apartment at one of the most beautiful entrance gates to the Eagle Mountains, stay with us!
Year-round you can use modern accommodation in the apartment, which has a maximum capacity of 5 people and from which you can take many trips during your free time. A walk through the historic square is popular, swimming is possible at the local swimming pool with indoor swimming pool and sauna, in the nearby Broumar pond, Rozkos reservoir, Bystre swimming pool and Hroska swimming pool. If you like an active holiday, pack bikes or skis with you.
Lease space
---
We prepare other new area in the building for short-term rent for the purpose of holding various social events - coming soon...

---
Media gallery
of our accomodation
---
See the photos of our accommodation
---
Places nearby
---
Pulice, the part of town Dobruska, is an ideal place for summer and winter recreation.
At the same time, you will find plenty of interesting places in the area, which you can make your holiday more interesting.